Who is the founder of The Hangover?
One of Amsterdam Nightlife's most recognized faces, Erwin Janson aka "Ercho" has been hosting and partying longer than his liver would like.  This born and raised Amsterdammer knows first-hand how to relate the Amsterdam experience to everyone's taste.
A man who knows how to get things done, he's been hosting nearly every weekend for the past 5 years. Chances are, if you or someone you know has been to Amsterdam, you've run into "Ercho" partying at Amsterdam's finest venues or have had him host your group in the past. He takes pride in delivering the best experience possible and showing why Amsterdam is the best city to party in.
Erwin does whatever it takes to make our clients secure in the fact that they will be well taken care of in the city. He has travelled extensively worldwide and incorporates his experiences into tailoring a service that is enjoyable for all. He has a wealth of crazy party ideas. In his spare time, you will find him in the gym or travelling and organising crazy party's worldwide. His favourite part of the world South America.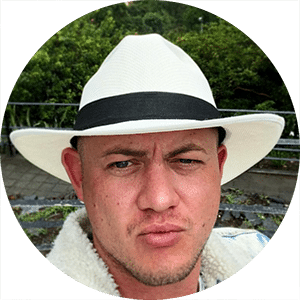 Erwin Janson
CEO & FOUNDER
Have you been organising crazy parties like forever?
No I started The Hangover in 2015 because I had to quit my other profession and was thinking what can makes me more happy then organising crazy crazy party's and making other people happy! That is like a dream job.. Before The Hangover I was working as a professional extreme sports photographer travelling the world putting all my creativity in getting the perfect shot! I have been working as a senior photographer for brands as RedBull, DC & Vans.
How come you are in Colombia?
The first time I visited Colombia 18 years ago I fell in love at first sight, although Colombia that time was a complete different country. I liked everything the language I couldn't understand, the music, the food and offcourse the beautiful women.. Since then visited 3 times a year and personally saw the positive changes that were going on, the first time I visited people asked me if I was crazy going to Colombia nowadays allot of toursits visit every year and for good reason it is one of the most beautiful country's in the world. Whatever crazy party's we organise, important for me is to show a bit of colombian history and what has changed over the years. For example lately received an email that is was a scandal we organised a Pablo tour without knowing what we mean with the Pablo Tour. He was a significant part of the history of Colombia and absolutely nothing we want to promote but you can not denied the facts.. our Pablo Tour is completely different and will show the positive changes that happend after his era, we visit an old production farm and focus on the things that made this country right now one of the most amazing places to visit.
Something you want to Ask?
Hit me up in the comment section below