Why a Bachelor Party in Medellin?
In this Medellin Bachelor Party planning guide we show you why you should plan a bachelor party in Medellin and what are some of the best bachelor party ideas and things to do here to build an incredible Medellin bachelor party package. From wicked private pool parties to some of the best night clubs in the world, adventure tours and VIP services designed to entice your senses.
And because we are all grown men here, we'll go straight to the top stag parties ideas that can make planning a bachelor party trip an easy-breezy task.  Our VIP Medellin Bachelor Party Experience is Different! Bachelor parties in Jaco Costa Rica and Panamá have nothing on Colombia, not even Vegas! In fact all the really hottest women in Panamá and Costa Rica come from Medellín.
The first time I visited Colombia 18 years ago I fell in love at first sight, although Colombia that time was a complete different country. I liked everything the language I couldn't understand, the music, the food and offcourse the beautiful women.. Since then visited 3 times a year and personally saw the positive changes that were going on, the first time I visited people asked me if I was crazy going to Colombia nowadays allot of toursits visit every year and for good reason it is one of the most beautiful country's in the world. Whatever crazy party's we organise, important for me is to show a bit of colombian history and what has changed over the years. For example lately received an email that is was a scandal we organised a Pablo tour without knowing what we mean with the Pablo Tour. He was a significant part of the history of Colombia and absolutely nothing we want to promote but you can not denied the facts.. our Pablo Tour is completely different and will show the positive changes that happend after his era, we visit an old production farm and focus on the things that made this country right now one of the most amazing places to visit.
The City of eternal Spring
Considered by many Colombians as the true capital of Colombia, Medellín is actually capital of the Antioquia department, located in the Aburrá Valley and has more than 3 million inhabitants. It is actually, the second most important city in the country in economic terms and without a doubt the most exciting and innovative with its massive transport systems such as the metro, tram, cable car, and others.
Forget Pablo Escobar (the infamous drug lord) and his reign of violence, he is done, and so Colombia's bad reputation.
Medellin has probably the world's best weather but we both know you're not coming down for a Bachelor Party in Medellin because of the weather. Medellin is the Mecca for bachelors seeking to transgress (or not) some of the known bachelor party rules and no one else in this city has the bachelor parties itineraries and the stag do expertise we do to accomplish that purpose.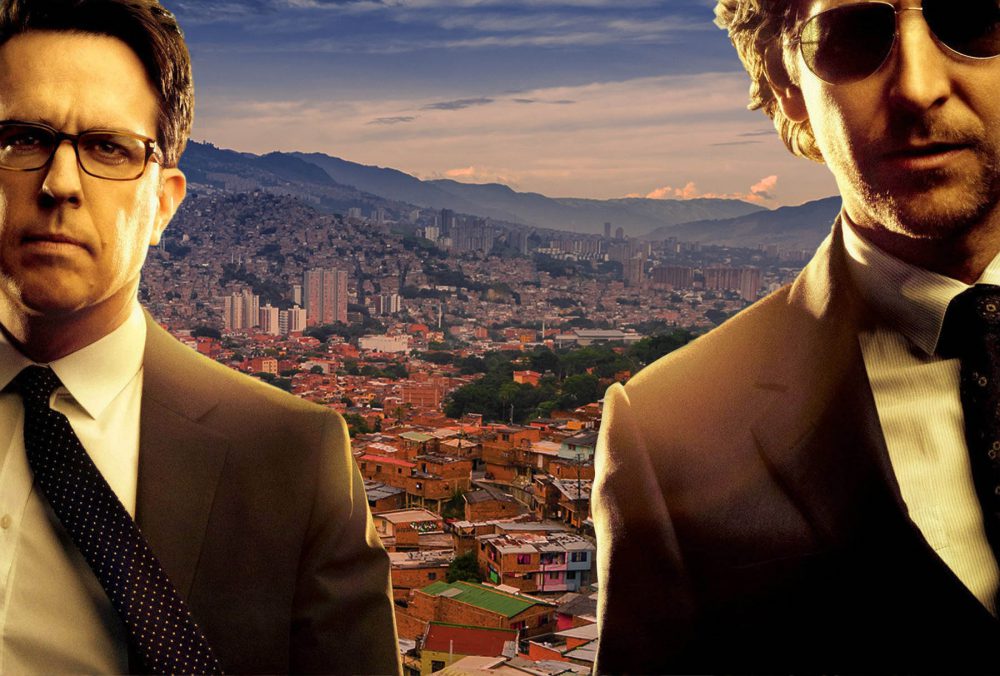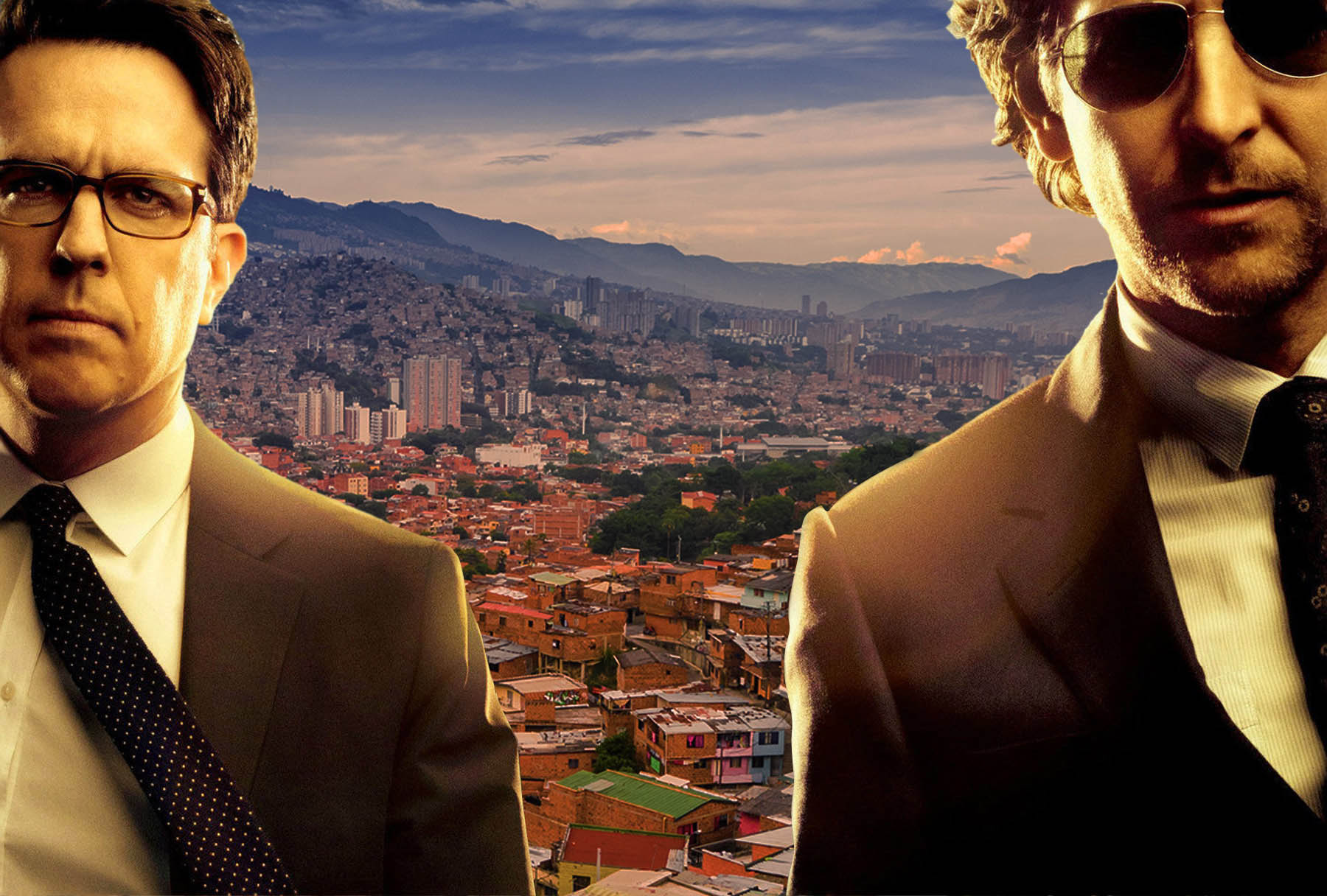 Find a Bachelor Party Friendly Accommodation To Stay
First of all, for any successful Medellin bachelor party, stag party, getaway or lads weekend away, the groom or his best man has to plan ahead and get an amazing private party house, country villa, mansion or any other bachelor party accommodation where you can get wild and funny to the top without any problem and, of course where you can also rest like a kings.
Without a doubt, El Poblado (just 35 minutes from the José María Córdova airport where you will land) is the best area to stay for your party weekend (or week) in Medellín, ideally try to stay near Parque Lleras and La 10 (10th Street), Provenza, El Poblado Park or El Tesoro. Aside from El Poblado, only Laureles would be a nice option.
Beware of residential houses or apartments on Airbnb and other vacation rentals sites. You and your friends can easily be kicked out in the middle of a party from one of those accommodations, even if they assure it to be bachelor party friendly. You need a 100% bachelor party-friendly house, and for that, we can only recommend a few.
Check out our special selection of bachelor party friendly vacation rentals in Medellin Colombia, and know in advance where you will stay and enjoy wild VIP pool parties, Colombian strip dancers shows and all your personal fantasies.
Which Bachelor Party Company to Choose?
There are a wide variety of company's that organise bachelor party services in Medellin, which to choose? While all company's do as promised it all depends on the experience you want to have and the budget that is available. The Hangover VIP is not for everyone and we see the other businesses not as competitors because our service level is on another level that none of them can compete, Our valued clients that keep coming back every year in another country will totally agree. Besides our service level we offer activities that none of them offer like limousine police striptease arrest, champagne shower erotic breakfast, fake bungee jump and striptease chiva.. The Hangover is an experience on another level.
Why The Hangover VIP Party Services?
The Hangover is an experience on its own, We want to give our clients an experience to make memories and friends that last a lifetime. Our services are VIP and we make sure that you never have to wait, enjoy The Hangover exerience like a movie fast, entertaining and erotic, without hidden fees only the best of the best to get an experience like no other that can be enjoyed to the fullest. The real Hangover experience is stuffed with surprises to make an unforgettable experience like limousine police strip arrest, fake bungee for the bachelor, champagne shower erotic wake-up breakfast etc… Basically nothing is crazy enough for us to organise, so let us know in case you have any special requests just an example to show that there are no limits to our service we organised: private jet with strippers as cabin attendants, naked go-karting for famous formule 1 driver, naked bakestball for player from US that retired whatever crazy idea you have we make it reality.
Sample VIP Package with Schedule & Costs